Homework Book Designs For Math
A MiddleWeb Blog
As a teacher I have always struggled with assigning homework. My first year, I mainly assigned homework because I thought that was what you were supposed to do. I soon began to realize that the homework I was assigning was not having the desired effect.
So I began to assign homework infrequently or not at all. However that didn't feel right either, because I knew from personal experience that learning requires time, effort and practice – all things that homework could potentially provide.
So I went back to assigning homework and checking it. Checking the homework consisted of walking around the room to see if my students completed all of the assigned problems. It began to bother me that a student could earn a perfect homework grade without having completed a single homework problem correctly.
The wrong impression
It wasn't that I minded giving the student the grade; it was that I felt like I was giving them the wrong impression – the impression that they had grasped a concept when they had not, or the impression that I simply didn't care if they did the work correctly.
Not to mention the parents. As a parent, if I see that my child has a 100 homework grade for "simplifying expressions," then I will probably think that they have mastered that skill. Then again, homework is literally asking a student to practice a new concept, and should you punish a student for not "practicing" correctly?
The other problem with putting a grade on homework is that it often discourages students from asking questions. Once the homework grade went in the gradebook, students didn't seem motivated to ask questions around the homework topic, even if they didn't understand the material.
Not to mention that much of the time students copied other students' work without trying to work the assignment themselves.
EdCamp brings a possible solution
All of these different ideas were percolating in my mind, when I attended an Edcamp workshop this past Spring. One of the presenters, Sara Baragona, talked about a new way that she handled homework.
She started the presentation by stating that she did not check homework. I was immediately intrigued. She said she assigned "suggested problems," and instead of checking for completion she gave a homework quiz. The quiz related directly to the homework.
Her routine consists of spending a few minutes answering questions related to the suggested homework problems at the beginning of class and then giving the students a short quiz with one or two problems.
Well, I was determined to try this in my classroom. I felt like it addressed all the misgivings I had regarding the way I had been assigning and checking homework.
So I assigned my students suggested homework problems and told them that instead of checking their homework I would give them a short quiz very similar to the homework assignment. I think they liked hearing that I wasn't assigning mandatory homework; they weren't as thrilled with the quiz part.
The day of the first homework quiz, students still offered to show me their homework. I explained that I would be giving a homework quiz instead. After a brief five minute question and answer session I gave my students their first homework quiz.
The Good: More ownership of learning
Since we've begun to use homework quizzes in lieu of checking homework, there have been some ups and downs. On a positive note, students are much more likely to ask for help with their homework. In that sense, I think this method has shifted more accountability to students.
I don't officially "check" homework, but I do walk around informally and look at the students' work, and it seems as if most students are working part or all of their suggested homework problems. Also, I hear much more discussion about homework among the students.
Students are working with their classmates to understand the material. The immediacy of the quiz has motivated my students to ask questions when they don't understand a concept instead of simply being content to copy other's work or just write something down.
If a student understands a concept thoroughly, they won't be bored or demoralized by repetitive homework, but if a student needs further practice the homework proves useful.
It is up to each individual student to decide whether or not they believe it is necessary for their growth as a student to complete the homework. So there is the added benefit of forcing the student to evaluate their comfort level with certain concepts and skills.
Not so good: Dealing with absences
Dealing with absences has been a struggle. At the beginning of this endeavor, I told my students that they could drop one homework quiz grade per nine weeks, and I explained that I would not be giving make-up homework quizzes. It would be a logistical nightmare to try to give make-up homework quizzes.
So what happens when a student misses more than one homework quiz? I didn't think that would happen with the frequency that it has. I suppose when you factor in sickness, school events, etc., it's not that surprising. Which is why I am so grateful to have access to an IXL subscription for my students. IXL is an online educational website that allows students to practice math content from pre-k through pre-calculus.
IXL
It turns out that there is an IXL option that aligns with most of the content covered in my homework quizzes. So I allow students to substitute a designated IXL for the homework quizzes missed due to absences. I also let students replace any low homework quiz grade with a correlating IXL.
I feel that this is an equitable trade; the IXL activities generally take at least 30-45 minutes for a student to earn a grade of 90 or better. I allow the students to decide how much time they want to invest in it. If they stop at 60, that is what goes in the gradebook.
The grading issue again
That brings up grading again. The typical homework quiz (the one they do at the beginning of class) consists of one problem with multiple parts. In the beginning, I was spending a lot of time grading the quizzes. then I settled on a simple rubric style system that seems to be working. Students' quizzes are given a number ranging from 0 to 4, (a 4 is worth 100 points, a 3 is worth 75 points, a 2 is worth 50 points, and so on).
The only way a student can earn a 0 is to turn in a blank quiz. A 1 indicates that student has a little understanding, a 2 indicates a student understands some of the concept (partial), a 3 indicates that a student understands most of the material with only small misconceptions, and a 4 indicates complete understanding.
This process has greatly decreased the amount of time I spend grading homework quizzes. I do struggle sometimes trying to decide whether to give a student a 2 or 3, or a 3 or 4. However, I comfort myself with the fact that I am giving students useful feedback and it is better than just walking by to see if they wrote something down on a piece of paper.
Also, I am very intentional about how I name the homework quizzes, so that when students look back at INOW (our gradebook) they can see which concepts they struggled with, so that they can focus their efforts. I think it gives parents better feedback as well.
Reflection
All in all, I am satisfied with how things have gone. I know some students would prefer to go back to the old way, but many students are glad to have the option of whether or not to complete the suggested homework problems. Grades were pretty dismal at first; the first homework quiz had an average of 66. On the last one I gave, the average was 80.
Regardless, this endeavor has made me think long and hard about the best way to help students learn and how to provide them practice and feedback. I hope with time I am able to tweak some things and continue to make improvements.
I would love to hear how other teachers feel about assigning and grading homework and what methods you've tried.
Students Rule With
'Design Your Own Homework'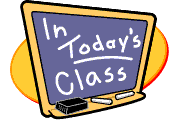 Teacher Valerie Grimes of Phoenix, Arizona, discovered a unique way to add interest to homework assignments and get parents involved. Whether it is cooking, shopping, or going on a trip, once per month students design their own assignments and report to the group about their activities. The kids say that this technique allows them to be creative and teaches them responsibility. Will it work in your classroom? Included: Learn more about the types of assignments Grimes's students have selected!
When Valerie Grimes saw that her fourth- and fifth-grade students were becoming disenchanted with the day-to-day homework assignments they were receiving in her classroom, she found a solution -- have the students design their own homework!
"I started by sending home a letter to parents at the beginning of school explaining that once a month, in lieu of an assignment that I made, the students could instead bring in their own homework project," Grimes told Education World.
Grimes instructed her students at Creighton School in Phoenix, Arizona, to create assignments that "required some thought." The students also had to be prepared to share what they had learned through their self-designed activities. When they submitted their projects, the students received credit for a regular homework assignment of their choice.
"My primary goal was to help my students begin to think of school and home life as interwoven, and to view learning as a lifelong activity," said Grimes.
SUCCESS BY DESIGN
Most students loved these self-generated assignments more than the everyday homework, said Grimes. "I think they felt these were more meaningful. Generally speaking, the more creative and bright the youngster, the more he or she embraced the project."
In order to make the student-made projects as successful as possible, Grimes established a few guidelines:
At least one piece of paper accompanied each assignment. The students were required to write a statement that described what they did and what they learned by doing it.
A parental signature also had to be turned in with each assignment.
Each time a student brought in a completed once-a-month homework assignment, he or she shared it with the whole class.
To share their projects, most students read the written compositions aloud to the class and answered any questions classmates or the teacher asked. To Grimes, this sharing was very important because it provided a constant flow of new ideas.
Grimes was impressed with the variety of ideas her students dreamed up. "We would sometimes have long periods of repetition, and then suddenly something new and inspirational would be introduced," she explained. "The kids never failed to astonish me with the original ideas! I began putting a code in my grade book next to the first to introduce the idea."
Grimes has many favorites among the design-your-own homework assignments students completed. One of those was the family tree one student designed. He had been reading a book about the topic and spent a great deal of time in developing his own. He used the class's large whiteboard to illustrate it.
"That whiteboard wasn't my own again for nearly a month as half the class scrambled to make their own family trees, and of course they all wanted the use of the whiteboard too! Somehow it became a tradition that the tree remained up all day. It was a lot of work to merely erase it a few minutes later!"
Wondering what some of the other student-created assignments were? See more of the projects in the endbar at the bottom of this story.
STUDENTS RESPOND TO MAKE-YOUR-OWN WORK
Grimes, now a reading specialist in her school, misses the opportunity to give more assignments that students create themselves. A few of her former students told Education World about their projects and what made them enjoyable.
"What made the work different was that it was a choice, not an obligation," said Alice B. "Choice can mean a lot to a kid, since it often feels like we don't have any say. What I learned was to be responsible for what I do and that consequence always follows a choice you make."
Through her self-designed homework, Alice discovered a passion for creative writing. Now she plans to be an author when she grows up!
Other students plunged into science experiments. "My favorite assignment was when I dissected an Easter egg that had been left outside for three days," recalled Tana G. "It had experienced both rainy and sunny weather. I learned that the egg did not change much. Except for the color. The sun had bleached the yellow color out of the top. It tasted almost exactly like the eggs that come out of your refrigerator. The only difference was that it was warm, and it didn't have salt on it!"
Desiree K. appreciated the trust Grimes displayed by having the students implement their original activities. The opportunity provided freedom and responsibility at the same time. "My favorite assignment was when I wrote about playing video games with my brothers, and I had to always beat the total score," said Desiree. "I would add up the scores in my head before the computer on the screen. I got really good at mental math that year!
"I would recommend this assignment because it helped me learn math addition skills in a fun way," added Desiree. "But it also helps in other ways. Teachers can learn something. They learn how the students' minds work."
TOO MUCH OF A GOOD THING?
While student-designed homework can give new life to class assignments, Grimes warns that it is possible to have too much of a good thing.
"One year when I attempted to do this more often, it kind of fell flat," she said. "The assignments became very uninspired and the kids themselves wanted to return to teacher-assigned homework. I went back to the once-a-month requirement."
Grimes encourages teachers to give this type of assignment a chance on a monthly basis. She added, "I learned a great deal about my students from doing this, and it was an excellent home-school link to encourage parental participation."
ADDITIONAL RELATED LINKS
Family History Center Visitors may search the Ellis Island archives to find out more about ancestors who immigrated to the United States.
Joseph Wu's Origami Page Some students may be interested in learning about the Japanese art of folding paper, called origami.
ABC's of the Writing Process Students can improve their writing with this online guide to the writing process that is designed for children.
Updated 6/11/12